Entree Recipes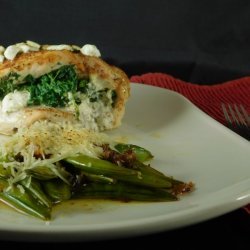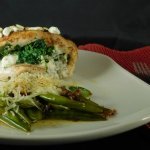 Make one of these entree recipes for your next lunch or dinner. Try a stuffed chicken breast, a Parmesan crusted tilapia or even a pot pie for your meal. You will find pasta dishes, skillets, rice dishes, chicken, steaks and more.
Each recipe will show the ingredients required, step by step directions, nutrition information and the Weight Watchers points values.
The points include the Freestyle SmartPoints, non-freestyle SmartPoints, Points Plus and the original WW points values.
We will be working on adding the points values based on the new MyWW in the next several weeks. As we calculate these for the various recipes we will update those pages.

Chicken Entree Recipes
The below recipes are all made with chicken as the main ingredient. Many are made with skinless chicken breast which is now a zero point food item on Weight Watchers new Freestyle plan making the SmartPoints lower.
This comfort food puts a twist on a traditional favorite with adding fall fruits.
The creaminess that the goat cheese gives this meal is a wonderful surprise.
This healthy entrée is the perfect thing to make for dinner tonight.
This skillet meal makes a tasty hot dinner and clean up is a breeze.
Bake up your main dish and sides all together in this chicken recipe..
This glaze has the rich taste of molasses and the sweet taste of apple butter.

The homemade Alfredo sauce in this entrée recipe uses low fat ingredients.
This dinner idea is a taste of Italy with the parmesan cheese and Italian seasoning.
Try this quick and easy chicken and dumplings for a hot meal for lunch or dinner.
See all chicken recipes.
Fish & Seafood Entree Recipes
These healthy entrees are made with fish and seafood as the main ingredient.
Make it a seafood night with this pasta recipe.
Try this ginger glazed baked mahi mahi for your next meal.
This stir fry star Swordfish as the main ingredient.
Try this garlic lemon cod recipe for a light fish for lunch or dinner.
The Parmesan on this tilapia dinner adds a nice crunch and flavor.
Spice things up tonight with this Cajun entrée recipe.
See all fish recipes.
Check back often as we will be adding more recipes including adding more main dishes with more ingredients like beef, turkey, pasta dishes and more.
Beef Recipes
These beef meals are for the hearty appetite with stuffed grilled steaks and more.
Fire up the grill and put on the apron to make this tender steak.
Bring your appetite for this garlic stuffed steak that's topped with blue cheese.
Try this tenderloin that is stuffed with the flavor of pesto that is sure to delight.

Additional Articles
WW FreeStyle Zero Points
There are now over 200 food items with zero points on the Freestyle plan. Find out the whys and why nots of what made the list.
Eating Before Exercise
Eating before exercise helps fuel your body for the coming workout. Items like yogurt and fruits are a great way to carb up before you workout. Check out what and when you should eat before your next workout.
Metabolism Boosting Foods
Add some of these foods to your meals and recipes to rev up your metabolism and burn more calories.