Healthy Appetizer Recipes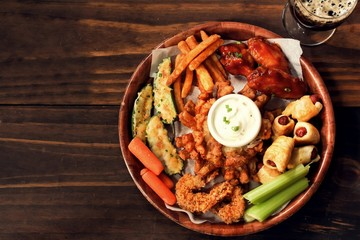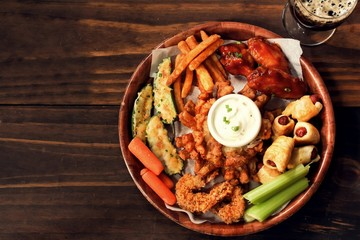 Healthy appetizer recipes are some of the most fun to make and they can go with just about any event. For parties, holiday events or just to snack on, try some of these tasty ideas.
Whether you are in the mood for Italian, Mexican food or something all American, you are sure to find something here to satisfy your cravings.
Each recipe will show the ingredients required, step by step directions, nutrition information and the Weight Watchers points values.

The points include the original values, points plus and now the Smart Points numbers. So if you are a member and tracking points, try some of these recipe ideas to stay within your daily and weekly allowance.
If you are not a member just use the nutrition information to track what you need to help you lose weight.
Healthy Appetizer Recipes
This appetizer recipe is a great way to get your veggies in with the creamy flavor of cheese and turkey.
Use this salsa to top your pork or chicken meals or use it as a dip. It's great for parties.
Using a chicken spread from your left overs make the perfect snack or party treat.
Here is a quick, easy and fun to make healthy appetizer recipe the whole family will love.
If you want a little taste of Mexico then this is the perfect snack for you.
These appetizers will go great with your next Italian meal. They are stuffed full of flavor.
This recipe has a healthy twist to an old favorite. Use it for dinner or an appetizer.
This is one of my favorite recipes. If can be used as a quick snack, appetizer or side dish.
Using a chicken spread from your left overs make the perfect snack or party treat.
This traditional snack recipe makes the perfect dish for parties and holidays.
This recipe turns a traditional favorite into something creamy and delicious. Plus the health benefits of avocado.
With low fat and non fat ingredients, the calories and WW points are low for this appetizer recipe.
This healthy appetizer recipe is a great start to your meal. With protein and fruit, you can even make this a main dish.
These chicken wings have a sweet and spicy flavor that will have you asking for more please.
Let the party begin with this sweet and salty party mix recipe.
Use this
custom recipe search to find even more healthy appetizer recipes.

Additional Articles
Reading Food Labels
Understanding how to read food labels can help you make the healthiest selections. Check out this breakdown on food labels.
Understanding Portion Sizes
Make sure you are eating the proper portion sizes to help you lose weight. This article helps you know what a true portion size looks like.
Curbing Your Appetite
Get control over your hunger with these tips on curbing your appetite.