Weight Watchers Links
New! WW Personal Points is here. Be sure to read about all the new changes new plan. So why is it called Personal Points? Well it's the first completely personalized weight loss plan that WW has ever created.
No two plans will look the same. Check out this article WW Personal Points Plan to learn more.
If you are a Weight Watchers member, then be sure to bookmark this page. Here you will find all links to all the relevant WW pages on this site.

It's basically your site map to find articles, tools, restaurants and more for all the WW plans. There are pages dedicated to the new SmartPoints program including help on the FreeStyle plan and what's new.
If you haven't made the switch to SmartPoints, then use the links provided for Points Plus or even the original WW plan.
You will still be able to look up the values on the restaurant pages and recipes no matter which system you are following as these will reflect all three weight loss programs.
Below are all the pages on this site with useful information for the SmartPoints, Points Plus and original points systems.
The links are listed by pages that apply to all Weight Watchers programs then followed by the newest to the latest methods.
There are four different groups of links below. The first group are pages that have information that applies to all programs, which is basically just the restaurant page and the recipes.
Next will be links to pages related to Weight Watchers FreeStyle/SmartPoints system. After that will be the links for Points Plus and/or the original weight loss program.
As you can see, this page is filled with helpful information about the many various WW plans. So if you want to make the move from one weight loss program to another, just visit this page and read up on the different programs.
If you are still unsure, don't worry. Just keep following what works for you until you are comfortable making a switch.
Shared Links

These links will have information for all three of the systems represented on this website.
Restaurant Pages
The above link will lead you to the main restaurant page which lists (in alphabetical order) all the available restaurants that include nutrition and Weight Watchers points for the Smart, Plus and original values.
Interactive Restaurant Page Features Help
The restaurant nutrition and points on this website use an interactive feature. You can search by name, sort, filter and more. Here on this page you will find help on using the interactive features.
Recipes
This link will take you to the main recipe page that lists available recipes by category (i.e. breakfast, lunch). Please not that not all recipes have been updated with the new SmartPoints or the new FreeStyle zero point foods. I am working on these and hope to have them all updated within a months time.
Points Tracker
On this page you will be able to download a file (in PDF or Excel) to track your points. Just plug in the details (daily/weekly allowance) and track food and exercise points. It will work with any of the systems.
SmartPoints Links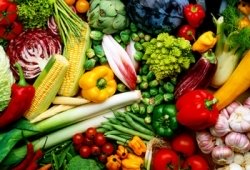 Smart Points Calculator
This calculator uses calories, saturated fat, sugar and protein to calculate the values. If you don't have all this information, you will be unable to determine the points for that food item. Includes how it's calculated on this page.
FreeStyle Overview
Here you can get a good overview of Weight Watchers new FreeStyle. It will tell you what's new and what's the same.
FreeStyle Zero Point Foods Overview
This is a high level overview of the new 200 + zero points foods for the FreeStyle program.
FreeStyle Complete List of Zero Point Foods
This is a comprehensive complete list of all the zero point foods that you do not have to weigh, measure or track on the newest plan.
Freestyle Points Tracker
This tracking spreadsheet is specific to the new Weight Watchers Freestyle plan. Built into the formulas, it will carry over unused daily points (up to four) for the entire week adding to your weekly allowance.
Points Plus Links
Points Plus Calculator
This online calculator uses total fat, carbohydrates, fiber and protein to calculate the values. If you do not have fiber information, just use zero to get a close approximation of the Weight Watchers Plus Points value.
Points Plus Calculation
This article explains the math behind the calculation for the Plus values. It will explain what nutritional values are used and how they are used.
Activity Points Calculator
This calculator is for the Plus method. It will not work for SmartPoints as the calculation is individualized on that plan and therefore cannot be calculated online. You mush get that information from your leader or WW online.
Activity Points Overview
Here you will learn how you can earn these points, how it's calculated and how you can use these extra points.
Points Plus Allowance Calculator
This tool is only for the Points Plus system. The new FreeStyle method uses personalized information to determine your allowance so you will need to get that from your leader or the Weight Watchers online (or mobile app).
Points Plus Allowance Overview
This page will explain how your allowance is determined for the Plus program.
Points Plus Overview
This link will lead you to an article that gives and overview of Weight Watchers Points Plus system. If this is the plan you are following (or want to try), then check out the overview.
Zero Point Foods for Points Plus
Use this list to add some zero point value foods to your meals or recipes.
Alcohol Points Plus
The standard points plus calculation does not apply to alcoholic beverages. So check out this page if you want to know how much that glass of wine will cost you in your daily allowance.
Points Plus for Nursing Moms
If you are nursing then you have a different set of rules for your allowances on the plus plan. Check out this article to learn more.
Original Plan Links
Original Pts Calculator
This online tool calculates the points values for the original WW weight loss plan. So if this is the plan you are still following, be sure to check on this free calculator.
Original Pts - How it's calculated
Here you will learn how the points are determine with this Weight Watchers plan.
Original Pts Allowances
If you want to follow this plan but don't know how many points you get each day or week, then be sure to read this article.
Activity Points - The original plan and the plus method both use activity points. The calculation is basically the same with the difference being what value is given for the activity. Therefore you can use the same calculator (see link above in Points Plus section) and read the article about how it's calculated.
Featured Articles
Additional Articles
Boost Metabolism Naturally
Read about these 5 tips that you may not have heard of to help boost your metabolism naturally. No need for pills or power drinks, just all natural methods to help you burn more calories.
Cutting Calories
Use these tips for ways to reduce the calories you eat in a day. Cutting calories can help you reach your weight loss goals.
Free Weight Loss Plans
If you are still unsure what to try, check out these plans that are totally free. These programs offer a lot of the same help and support as the plans that will cost you a monthly fee.
External Resource
Weight Watchers Review
In addition to all the resources on this page to learn about WW's plan, check out this review of their diet plan from everyday Health.