Zero Point Foods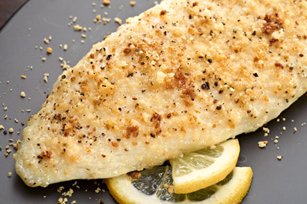 "Free Styling" new zero point foods
Everyone loves something for nothing and WW Freestyle plan is no different. With over 200 items that are zero SmartPoints, you are going to love this weight loss program.
The list still has the same free veggies and fruits as before, but with a couple of great additions. Items like beans, peas and even sweet corn your choices just got a whole lot tastier.

Not only are there new veggies on the list, there are a lot of protein packed foods. These include chicken breast and turkey breast. These must be skinless and boneless in order to not count towards the points values.
Other protein includes tofu and eggs. In addition to these foods, there are a few other surprises. Now you can have plain, nonfat yogurt without the worry and hassle of counting these towards your daily allowance.
If you want to learn more about the "whys" of these foods being added to the list, then check out this article FreeStyle Zero Point Foods Overview.
The List
Below you will find the complete list of zero point foods in alphabetical order. Just remember that canned items cannot have added oils or sugars. If they do, you will need to use some of your allowance for these items.
So without any further ado, here is the list of the zero point foods.



A

Apples
Applesauce, unsweetened
Apricots
Arrowroot
Artichoke hearts
Artichokes
Arugula
Asparagus




B

Bamboo shoots
Banana
Beans
(includes adzuki, black, broad (fava), butter, cannellini, cranberry (Roman), green, garbanzo (chickpeas), great northern, kidney, lima, lupini, mung, navy, pink, pinto, small white, snap, soy, string, wax and white)
Beans, refried, fat-free, canned
Beets
Berries, mixed
Blackberries
Blueberries
Broccoli
Broccoli rabe
Broccoli slaw
Broccolini
Brussels sprouts




C

Cabbage
(all varieties including Chinese (bok choy), Japanese, green, red, napa, savory and pickled)
Calamari, grilled
Cantaloupe
Carrots
Cauliflower
Caviar
Celery
Chard, swiss
Cherries
Chicken breast, ground, 99% fat-free
Chicken breast or tenderloin, skinless
Clementines
Coleslaw mix (shredded cabbage and carrots), packaged
Collards
Corn
(Baby (ears), white, yellow, kernels and on the cob)
Cranberries
Cucumber




D

Daikon
Dates, fresh
Dragon fruit




E

Edamame, in pods or shelled
Egg substitutes
Egg whites
Eggplant
Eggs, whole, including yolks
Endive
Escarole




F

Fennel
(anise, sweet anise, or finocchio)
Figs
Fish, all varieties Note: must not be canned with added oils or sugars. Includes smoked varieties.
Fish fillet, grilled with lemon pepper
Fruit cocktail
Fruit cup, unsweetened
Fruit salad
Fruit, unsweetened




G

Garlic
Ginger root
Grapefruit
Grapes
Greens
(beet, collard, dandelion, kale, mustard and turnip)
Greens, mixed baby
Guavas
Guavas, strawberry




H

Hearts of palm (palmetto)
Honeydew melon



J

Jackfruit
Jerk chicken breast
Jerusalem artichokes (sunchokes)
Jicama (yam bean)




K

Kiwifruit
Kohlrabi
Kumquats




L

Leeks
Lemon
Lemon zest
Lentils
Lettuce, all varieties
Lime
Lime zest
Litchis (lychees)




M

Mangoes
Melon balls
Mung bean sprouts
Mung dal
Mushroom caps
Mushrooms
(all varieties including brown, button, crimini, Italian, portabella and shiitake



N

Nectarine
Nori seaweed




O

Okra
Onions
Oranges: all varieties including blood




P

Papayas
Parsley
Passion fruit
Pea shoots
Peaches
Peapods, black-eye
Pears
Peas and carrots
Peas, all varieties
Peppers, all varieties
Pepperoncini
Persimmons
Pickles, unsweetened
Pico de gallo
Pimientos, canned
Pineapple
Plumcots (pluots)
Plums
Pomegranate seeds
Pomegranates
Pomelo (pummelo)
Pumpkin
Pumpkin puree




R

Radicchio
Radishes
Raspberries
Rutabagas




S

Salad, mixed greens
Salad - side, fast food without dressing
Salad, three-bean
Salad - tossed, without dressing
Salsa verde
Salsa, fat free
Salsa, fat free; gluten-free
Sashimi
Satay, chicken, without peanut sauce
Satsuma mandarin
Sauerkraut
Scallions
Seaweed
Shallots
Shellfish, all varieties
Spinach
Sprouts, including alfalfa, bean, lentil
Squash, summer (all varieties including zucchini)
Squash, winter (all varieties including spaghetti)
Starfruit (carambola)
Strawberries
Succotash




T

Tangelo
Tangerine
Tofu, all varieties
Tofu, smoked
Tomatillos
Tomato puree
Tomato sauce
Tomatoes: all varieties
Turkey breast, ground, 99% fat-free
Turkey breast or tenderloin, skinless, including smoked
Turnips




V

Vegetable sticks
Vegetables, mixed
Vegetables, stir fry, without sauce




W

Water chestnuts
Watercress
Watermelon




Y

Yogurt, Greek, plain, nonfat, unsweetened
Yogurt, plain, nonfat, unsweetened
Yogurt, soy, plain
When are They not Zero
As with most rules, there are always some exceptions. This list of zero point foods are no different. Here are some things to keep in mind when consuming these foods.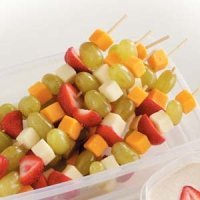 Fruit and Veggie
All fruits and vegetables should be fresh (raw or cooked), frozen, or drained canned items. If they are canned they cannot have added sugar or oil.
They cannot be dried fruits or vegetables. If they are dried, they are then placed in the "snack food" category and will have a points value.
The reason behind this thought is that snack foods are more easily over eaten. Because of this reason, if you are eating dried fruits or dried vegetables, remember to calculate and track the points.

Poultry, Fish and Seafood
When shopping for these items, look for fresh, frozen or canned items that would be included on the zero points foods list. If they are canned with added oils or sugars, they are no longer zero points. Same with items that are marinated as this is added oils and/or sugars.
With any of the poultry or fish items, if they are dried, for instance to make jerky, then they are no longer free points. Just like with the dried fruits and veggies, being dried turns them into a snack item and therefore will require monitoring and recording of the SmartPoints value.
Smoothie Rule
Keep in mind that smoothies have there own rule. If the ingredients are mixed into a smoothie, then all ingredients count towards calculating the smart points value. This is because in a liquid form, you can easily consume more fruits, yogurts, etc. than if you were to sit down and eat these items.
In the liquid form, you can pack in more calories, fats, carbs than just the foods without getting that sense of feeling full versus eating the items.
Not on the List
Some items that fall into the vegetable category did not make the zero point foods list. This includes potatoes (and is the same as Weight Watchers previous plan). Potatoes are one of the foods that people can have a hard time with portion control. Because of the tendency to overeat these, they did not make the list.
Another item that still did not get on the list are avocados. This again is the same as the prior weight loss program. Other items that you might be wondering about are nonfat milk, nonfat cottage cheese and other nonfat soft cheeses. They also are not zero points. You will have to track and record these when you have them with your meals or snacks.
Zero Points Foods Summary
With the list now including many new items, you might be tempted to each just those foods and never have to use your SmartPoints allowance. But doing that would not give you the well balanced and varied flavors you might be craving. So eat up these foods but be sure to add some of your favorites (that have points) as well.
As with any good diet, make sure you are eating healthy, getting variety and using common sense when it comes to portion sizes.
Here's a quick summary from Weight Watchers on the new zero point foods list.

Additional Articles
Smart Points Calculation
Learn more about how the SmartPoints are calculated and what nutritional values are used.
Weight Watchers FreeStyle Plan Overview
Get the skinning about Weight Watchers new FreeStyle program.
Six Tips to Eating Healthy
Eating right is not just for weight loss. Having a well balanced eating habit is great for your health.