Weight Loss Reviews
I have read many weight loss reviews on many different websites in my research for a healthy weight loss program that would fit my lifestyle.
The more I researched and the more reviews I read, the more confusing it became as to which was the best diet plan.
Each website I researched offered reviews of diet plans.
Many claimed their number one pick was the best weight loss program.
Unfortunately, I found very few sites that had the same #1 weight loss program.
Nor did I find many sites that showed what criteria they used for their reviews of diet plans to rate these programs.
So, I began to wonder what their incentive was for choosing their number 1 plan.
Although there are many sites with weight loss reviews, I wanted to provide my honest and objective reviews of the best weight loss programs
I have no affiliation with any of these plans. This means I make no money from any of the plans I've reviewed.
I wanted to keep my reviews objective with no potential to lean towards one or another based on money incentives.
While my opinions may not match yours, the below weight loss reviews may help you find the right program for you.
Diet Plans Reviews
Below are the various plans that I have reviewed.
The reviews are based on certain criteria such as meal plans, exercise, support and tools.
Other factors include pricing, ease of use of website and variety and healthiness of food options.
Use the links below to see a summary overview of each plan.
To see the complete weight loss review for a particular plan, use the link provided in that plans summary overview.
List of Top 4 Weight Loss Plan
s
Weight Watchers
Diet.com
Biggest Loser Diet
Fit Forever Denise Austin
Definition Weight Loss Plans
There are literally hundreds and thousands of weight loss plans and diets. In fact, many health websites will call themselves a weight loss plan.
And if you think about it, these types of sites (like this one) do provide enough information that a person can build their own weight loss meal plan and exercise plan and be successful.
However, if what you are looking for is a structured weight loss plan with provided support, meal plans, etc, then these sites (like mine) are valuable but you want more.
Together, with sites like this one and a weight loss program, you can be even more successful.
These weight loss reviews only include plans that provided the following components;
Meal Plans

- The plan either provides a suggested meal plan or provides the information and knowledge of their plan for you to select a healthy meal that fits the plan.



Exercise Plan

- The plan either provides a suggested exercise plan or provides emphasis and knowledge in order for you to build your own exercise plan.



Support

- The plan must provide a support system, whether online, onsite or combination of both.



Tools

- The plan must provide the right tools in order for you to track your progress and make adjustments in order to continue to lose or maintain your weight.
Before you read the weight loss reviews, be sure to read this article on
how they rate
to understand what criteria is used for selecting the top picks.
Best Weight Loss Plan
Weight Watchers Rated # 1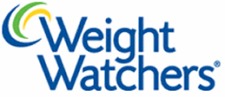 I have rated Weight Watchers as the number one overall best weight loss plan for many reasons.
First and foremost is their proven track record of success.
Weight Watchers program is still one of the most popular programs with a high rate of success in losing weigh.
More importantly they strive to teach you lifestyle changes that will ensure you keep this weight off.
Read the complete review
here
.
Back to List
Top Online Diet Programs Weight Loss Reviews
There are many
online diet programs
out on the internet. Below are just a few that I have reviewed and found worthy of mentioning.
Diet.com Rated #2


Diet.com was founded by Dr. Robert Kushner, author of "Dr. Kushner's Personality Type Diet".
You can find this book on Amazon.com.
The online version was inspired from this book.
This site offers lots of information and tools with the free membership and the premium membership includes even more. You complete a 70 question form to determine your profile.
Based on the results, you would receive a personalized eating plan and exercise plan.
Click
here
for the full review or click the image to join now.
Back to List
Biggest Loser Diet Rated #3
This weight loss program is based on the hit television series. If you haven't seen it here are the highlights of their plan.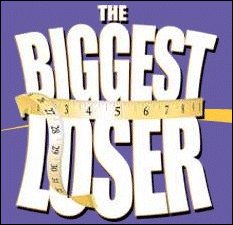 Exercise is a big component of this program. It's all about burning calories and building lean muscles and getting in shape.
The food plan is based a low-calorie diet using their 4-3-2-1 pyramid.
This is four servings of fruits and veggies, three servings lean protein, two whole grains and one extra.
So the food choices are healthy and the extra "goodies" are limited.
You can sign up for free on their website to have access to some of their tools. To get the full support and customized for you, you will have to upgrade to their premier membership
Read the complete review
here
.
Back to List
Fit Forever Denise Austin Rated #4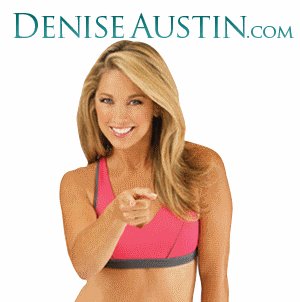 Denise Austin has been providing quality and effective fitness DVDs for years.
I personally have several of her DVDs and I love them.
Her expertise in fitness is the cornerstone of her "Fit Forever" online diet program.
The program provides meal plans and fitness plans.
You can select the level for your fitness plan and the calorie intake level for your meal plan.
Read the full review
here
.
Back to List
If you are looking for something with no cost, then check these
weight loss reviews of free programs
.
These include Sparkpeople.com, Fitday.com and more.
Fad Diets
Find out what the latest diet trends have to offer with these fad diet reviews.
4 Day Diet
Calorie Shifting Diet
Flat Belly Diet
Morning Banana Diet
Skinny Vegan Diet
Additional Articles
Low Carb Diets
Read these short reviews of some of the more popular low carb diets. A low carb diet has many benefits. Just make sure to don't cut them all out. Your body needs this important nutrient.
Fat Burning Foods
Add some of these foods to your meals to rev up your fat burning furnace.
Weight Loss Over 40
Don't let your age stop you from shedding those extra pounds. Read this article for some tips on how to lose weight over the age of 40.