Exercise 4 Weight Loss Weight Watchers Guide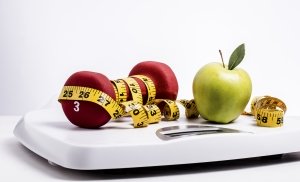 Welcome! to Exercise 4 Weight Loss where you can find great recipes, explore restaurants with full nutrition and Weight Watchers Points, read helpful articles and more.
You can use this site as your guide for eating healthy, losing weight and getting fit and healthy for life. Use the restaurant guide while eating out or find a new recipe to try for dinner tonight.

Lose Weight - Get Fit for Free
Losing weight and becoming a healthier you can be free. With the right commitment, motivation and information you can achieve your goals.
Shedding those extra pounds and inches can be a struggle. Armed with the right information, lots of positive thinking and healthier choices is the key to success.
If you are serious about losing those extra pounds and keeping it off, then this site will become one of your best friends.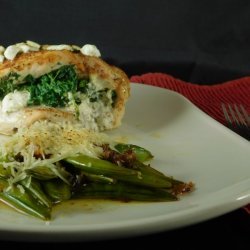 Featured Articles
Weight Loss Calculator
This weight loss calculator not only tells you approximate calories to eat for losing weight, it will give you an estimate of how long it will take.
Healthy Chicken Recipes
Although the new Personal Points plan has a different ZeroPoint list for each person, many will still see chicken breast on their list. That means these recipes are lower in Points so you can stay within your allowance. View all the Chicken Recipes.
Beginners Weight Loss Workout
If you are just starting out on your weight loss journey, then be sure to check out these example weight loss workouts.
Exercises for You
If an injury and health concerns has you off your feet, then try these chair exercises to keep moving. These workouts will help strengthen and tone your muscles.
Want to enjoy the outdoors while getting in your daily workout? Try walking for exercise. Walking has many benefits that go beyond just buring calories.
Balance exercises help build strength in your leg muscles in order to maintain balance and prevent falls. So be sure to prevent slips and falls on the winter ice by checking out these balance exercises for seniors.
Weight Watchers of Old
Once again Weight Watchers has changed their plan. If you are a current member, then you have already been introduced to the WW Personal Points system. However, if you prefer the older plan(s), then you can use the information on this site to lose the weight you want without joining WW.
Check out the myWW plan overview here. The myWW uses SmartPoints and has color coded plans; green, blue and purple.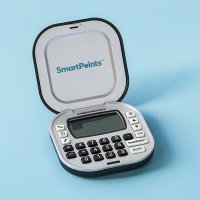 Be sure to check out the restaurant guide before your next meal out on the town. The guide shows 3 different points values; the original, points plus and smart points.
Zero points are now color-coded on the MyWW. Find the list that is for the plan you are following;
Green Zero Point Foods.
Blue Zero Point Foods.
Purple Zero Point Foods.
If you are not sure what the points values are for your foods, then use this free online SmartPoints calculator to find out.

Healthy Recipes for Weight Loss
Check out all the recipes on this site. Below are a few of the featured recipes you can try today. Each one comes with list of ingredients, directions, recipe nutrition and Weight Watchers Points.
No matter what weight loss plan you are following, you can track what you need with the information available on these meals.
New Recipes
Try one of these recipes. Complete with nutrition information and WW points including the new MyWW Green, Blue and Purple values.
Cool down this summer with this Almond Citrus Salad.
Get the grill ready tonight for this tasty bacon stuffed tenderloin.
Try one of these amazing and tasty breakfast toast recipes.
Recipe Highlights
Here are this months recipe picks.
This is the perfect quick, easy and tasty appetizer for any meal.
Add some zest to your pesto dish with some shrimp.
This creamy and delicious dressing is great on salads or for a dip for your veggies.
Grab some turkey lunch meat, scramble up some eggs and roll it up for a low carb meal.
This dressing goes great with a salad for a light lunch or as a dip for your veggies.
This Tex-Mex appetizer recipe gives potato skins a new twist and a bit of a kick.
This easy recipe takes only 5 minutes prep time and 25 to bake. So if you are short on time, plan this meal.
Spice up your morning with this green chili breakfast burrito recipe.
Be sure to check out all the healthy recipes to plan your meals for the week.
Quick Links
Featured Articles
Additional Articles
Fish Recipes
Get all the healthy benefits of fish with these recipe ideas.
Weight Loss Tools
Find a tool that's right for you. Both online and offline help is available.
Circuit Training
Mix up your workout routines with these circuit training examples.
Super Foods
Try some of these feel good super foods for your next recipe or meal.