MyWW Zero Point Foods - Green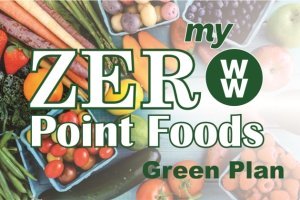 Use the MyWW Zero Point foods list below if you have elected to follow the green plan.
Going green on Weight Watchers SmartPoints system means you have 100+ fruits and vegetables you can add to your meals and snacks without having to count these foods as they are zero points.
Everyone loves something for nothing and with the new MyWW, each plan (green, blue and purple) each have a list of "freebie" foods that you can fill up on without digging into your daily and weekly allowances.

If Green is your MyWW plan, then the list is smaller and looks a lot like the Weight Watchers of old. While the list for green is smaller, the total daily point allotment is more. At a minimum you will have 30 SmartPoints each day and can carry over 4 points as extra for the week if you don't use them all for that day. The amount of daily points you get will depend on things like weight, height, gender and age.
Don't forget about your weekly allowance points as well. These are also determined by your weight, height, gender and age. Your weekly allowance will be the same for green, blue and purple plans.
Green Zero Point Foods List - Fruits
Below are the listed fruits you can eat without having to worry about tracking the SmartPoints values if you are following the Green plan. These are listed in alphabetical order.
Apples
Applesauce,unsweetened
Apricots, fresh
Bananas
Blackberries
Blueberries
Cantaloupe
Cherries
Clementines
Cranberries, fresh
Dragon fruit
Figs, fresh
Frozen mixed berries, unsweetened
Fruit cocktail, unsweetened
Fruit salad, unsweetened
Grapefruit
Grapes
Guava
Honeydew
Kiwi
Kumquats
Lemons
Limes
Mangoes
Meyer lemons
Nectarines
Oranges
Papayas
Peaches
Pears
Persimmons
Pineapples
Plums
Pomegranates
Pomelo
Raspberries
Star fruit
Strawberries
Tangerines
Watermelon
Green Zero Point Foods List - Vegetables
The below list are for those vegetables that are zero points value if you are following the MyWW Green plan. These are all non-starchy veggies. Starchy vegetables such as corn and peas will have a SmartPoints value.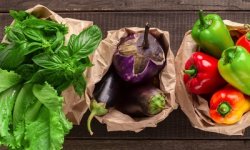 Acorn squash
Artichoke hearts, no oil
Artichokes
Arugula
Asparagus
Baby corn
Bamboo shoots
Basil
Beet greens
Beets
Bok choy
Broccoli
Broccoli rabe
Broccoli slaw
Brussels sprouts
Butter/Bibb lettuce
Butternut squash
Cabbage
Canned pimientos
Carrots
Cauliflower
Cauliflower rice
Celery
Chives
Cilantro
Coleslaw mix
Collard greens
Cucumber
Eggplant
Endive
Escarole
Fennel
Frozen stir-fry vegetables, no sauce
Garlic
Ginger
Green leaf lettuce
Hearts of palm
Iceberg lettuce
Jicama
Kale
Kohlrabi
Leeks
Mint
Mixed greens
Mushrooms
Mustard greens
Napa cabbage
Nori (seaweed)
Oak leaf lettuce
Okra
Onions
Oregano
Parsley
Pea shoots
Peppers
Pickles, unsweetened
Pico de gallo
Pumpkin
Pumpkin puree
Radishes
Red leaf lettuce
Romaine lettuce
Rosemary
Rutabaga
Salsa, fat-free
Sauerkraut
Scallions
Shallots
Spaghetti squash
Spinach
String beans
Summer squash
Swiss chard
Tarragon
Thyme
Tomatillos
Tomato puree, canned
Tomato sauce, canned
Tomatoes
Turnips
Water chestnuts
Wax beans
Zucchini

When are They not Zero
As with most rules, there are always some exceptions. This list of the MyWW zero point foods for Green are no different. Here are some things to keep in mind when consuming these foods.
Fruits and Veggies
All fruits and vegetables should be fresh (raw or cooked), frozen, or drained canned items. If they are canned they cannot have added sugar or oil.
If adding fruits or veggies to a smoothie (regardless if they are fresh), you must include the nutritional information in your SmartPoints calculation for the smoothie. The reason for this is because; 1) The amount of fruits or veggies that you add to a smoothie is usually more than what you would consume if you ate them, and 2) Our bodies react differently to eating versus drinking. Research shows that liquids don't fill you up the same as solid foods do, possibly because the act of chewing is removed.
They cannot be dried fruits or vegetables. If they are dried, they are then placed in the "snack food" category and will have a points value. The reason behind this thought is that snack foods are more easily over eaten. Because of this reason, if you are eating dried fruits or dried vegetables, remember to calculate and track the points.
Using MyWW Zero Point Foods Wisely
Keep in mind that an item on the MyWW zero point foods list does not mean that food has zero calories. All foods, even the so called negative calorie foods, have nutritional values to them that include calories. So when reaching for a banana that has zero points, eat wisely and have just one for your snack and not the whole bundle.
The idea of the MyWW plan is to instill healthy eating habits. This includes eating only when hungry and only eat enough to satisfy that hunger...don't binge eat on the freebie foods to the point of being stuffed.
Advantages of Green
When you first join Weight Watchers you will be given an assesment that will help guide you towards the color plan that best fits you and your habits. This does not mean you must stay on the recommended plan. You can switch to another MYWW Plan at anytime, but they recommend you try the plan recommended for at least 2 weeks.
The personal assessment considers food preferences, activity levels, lifestyle and approaches to weight loss. Based on your answers to the various questions, it will match you with the plan that works best for you.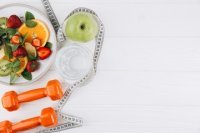 The Green plan helps guide you towards healthy eating habits. With only fruits and non-starchy veggies as the key MyWW zero point foods, you can have a healthy portion of these foods.
The sizeable daily SmartPoints will help guide you towards other heatlhy foods so you won't go over your allowance.
One advantage of the Green plan is it makes you think about what you are eating. With the list of zero foods much smaller, it means you are more accountable because you're forced to track more things, versus having lots of free options that don't make it onto your tracker.
More MyWW Plans
If you have been on the Green plan and want to try something different, or if it just doesn't seem to fit your personal preferences, not to worry. With the new MyWW you can personalize your plan by picking the color the best suites you. In addition to the Green plan, there is also the Blue and Purple. Each of these plans offer a longer list of MyWW zero point foods but with fewer daily SmartPoints.
If you want to learn more, use the links below to find out more about these plans.
Additional Articles
Smart Points Calculator
Learn more about how the SmartPoints are calculated and what nutritional values are used and use the free calculator to find the values in the foods you eat.

Chicken Recipes
If you are thinking chicken for dinner tonight, then be sure to check out these recipes. Now complete with MyWW SmartPoints for all the plans.
Six Tips to Eating Healthy
Eating right is not just for weight loss. Having a well balanced eating habit is great for your health.