Exercise 4 Weight Loss Weight Watchers Guide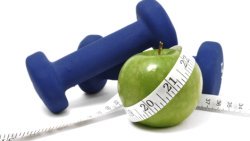 Welcome! to Exercise 4 Weight Loss where you can find the perfect recipe, explore restaurants, read helpful articles and more.
You can use this site as your guide for eating healthy, losing weight and getting fit and healthy for life. Eat out with confidence by using the restaurant nutrition and Weight Watchers points information or make your own meals at home with all the different recipes.

Lose Weight - Get Fit for Free
Losing weight and becoming a healthier you can be free. With the right commitment, motivation and information you can achieve your goals.
Shedding those extra pounds and inches can be a struggle. Armed with the right information, lots of positive thinking and healthier choices is the key to success.
If you are serious about losing those extra pounds and keeping it off, then this site will become one of your best friends.
Featured Articles
Weight Loss Resolutions
Like many people, you may have made a resolution to lose weight this year. If so, read this article to make sure you keep your promise to yourself. Weight Loss Resolutions
Indoor Bike Trainers
Want to avoid the weather but still get in your exercise routine? Indoor bike trainers may be the ticket for you. Check out this article. Indoor Bike Trainers
Eating Healthy
Learn how to eat healthier to help you lose weight or just feel better. Check out this article. Eating Healthy
Weight Watchers Highlights
Be sure to visit the restaurant guide before ordering your favorite menu item. You will find the Smartpoints, Points Plus and original points value for each place.
There is nutrition available for each restaurant as well so if you are not a member you can still eat healthy and track what you need.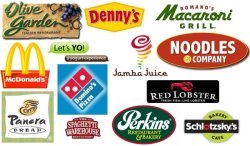 Read this article to learn more about Weight Watchers Freestyle program. If you have not yet switched (or joined) then this is a must read to find out more. With over 200 foods now at zero points, it's well worth checking into.
If you are not sure what the points values are for your foods, then use this free online SmartPoints calculator to find out.

Healthy Recipes for Weight Loss
Check out all the recipes on this site. Below are a few of the featured recipes you can try today. Each one comes with list of ingredients, directions, recipe nutrition and Weight Watchers Points.
No matter what weight loss plan you are following, you can track what you need with the information available on these meals.
Recipe Highlights
Here are this months recipe picks.
Give you holiday appetizers a new twist with these avocado deviled eggs.
Warm up this season with special ingredients in a classic comfort food.
Spice up your dinner with this Cajun Catfish recipe.
Finish off your holiday meal with the tasty treat of this pumpkin pudding.
Be sure to check out all the healthy recipes to plan your meals for the week.
Quick Links

Additional Articles
Fish Recipes
Get all the healthy benefits of fish with these recipe ideas.
Weight Loss Calculator
Find out how long it will take to reach your goal with this free online calculator.
Circuit Training
Mix up your workout routines with these circuit training examples.
Super Foods
Try some of these feel good super foods for your next recipe or meal.