Exercise 4 Weight Loss Weight Watchers Guide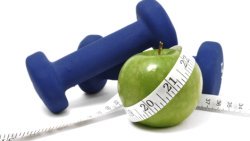 Welcome! to Exercise 4 Weight Loss where you can find the perfect recipe, explore restaurants, read helpful articles and more.
You can use this site as your guide for eating healthy, losing weight and getting fit and healthy for life. Eat out with confidence by using the restaurant nutrition and Weight Watchers points information or make your own meals at home with all the different recipes.

Lose Weight - Get Fit for Free
Losing weight and becoming a healthier you can be free. With the right commitment, motivation and information you can achieve your goals.
Shedding those extra pounds and inches can be a struggle. Armed with the right information, lots of positive thinking and healthier choices is the key to success.
If you are serious about losing those extra pounds and keeping it off, then this site will become one of your best friends.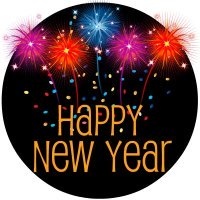 Featured Article
Weight Loss Resolutions
Many people select weight loss as one of their New Years resolutions. Making a resolution is easy, keeping that resolution can be a challenge.
Check out this article to learn how you can keep your promise this year.
Weight Watchers Highlights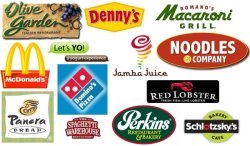 Be sure to visit the restaurant guide before ordering your favorite menu item. You will find the Smartpoints, Points Plus and original points value for each place.
There is nutrition available for each restaurant as well so if you are not a member you can still eat healthy and track what you need.
Read this article to learn more about Weight Watchers Freestyle program. If you have not yet switched (or joined) then this is a must read to find out more. With over 200 foods now at zero points, it's well worth checking into.
If you are not sure what the points values are for your foods, then use this free online SmartPoints calculator to find out.
Healthy Recipes for Weight Loss
Check out all the recipes on this site. Below are a few of the featured recipes you can try today. Each one comes with list of ingredients, directions, recipe nutrition and Weight Watchers Points.
No matter what weight loss plan you are following, you can track what you need with the information available on these meals.
Recipe Highlights
Here are this months recipe picks.
Start your day off with something warm and tasty and low in carbs .
This creamy soup makes a great starter for any meal.
This tasty treat is layered with fruits and cool whip with crunchy graham crackers.
This meal is stuffed with tasty goodness and has only 4 FreeStyle SmartPoints.
Be sure to check out all the healthy recipes to plan your meals for the week.
New Recipes

Fire up the grill and put on the apron to make this tender steak.
Bring your appetite for this garlic stuffed steak that's topped with blue cheese.
Try this tenderloin that is stuffed with the flavor of pesto that is sure to delight.
Skip the carbs not the taste with this recipe idea.
Check out our What's New blog page for all the new recipes.
Quick Links

Additional Articles
Benefits of Cooling Down
Make sure to cool down after your exercise. Read this article to understand the benefits of cooling down.
Calorie Intake for Weight Loss
If you are counting calories to lose weight, then this is a must read article.
Soup and Salad Recipes
Check out these soups and salads you can make for a healthy light lunch or dinner.
Senior Exercise Program
Physical activity is important – at any age – but is especially important once you hit the "over 50 something" crowd.