Weight Loss Review
If you got here from the weight loss reviews page, then you are curious about how each plan was rated.
If you found this page through a search, then you might be wondering what this is all about.
Well for those of you who got here from the reviews page, then keep scrolling down to read more.
If you found this page through a search, then click here to read the reviews first.
Of course, you are more than welcome to review the ratings below first then read the reviews.
The weight loss reviews and the weight loss plan rankings on this page were based on certain criteria.
The criteria included food, exercise, support, tools and ease of use.
Other things that were taken into consideration were longevity of the program, proven success and the overall weight plan package.
Their website structure such as ease of use, speed, search capabilities, etc. were taken into consideration.
Note
Only the paid weight loss programs were rated. To see reviews on free online weight loss programs, click
here
.
Lastly, price was also a factor in the ratings.
Let's face it, if we can't afford it, then we can't try it, so price is a factor in these ratings.
Reviews Rating Table
Below outlines the criteria used when determining the best weight loss plans and what criteria was used for the weight loss reviews.
The ratings received a 1 (worst) to 5 (best).
Criteria
Weight
Watchers
Diet
Watch
Diet.com
Biggest
Loser
Diet
Fit
Forever
Food
Healthy
4.5
4.5
4.5
4.5
4.5
Food
Variety
5.0
4.5
4.0
4.0
4.0
Food
Ease of use
4.0
4.5
4.0
4.0
3.5
Exercise
3.5
3.5
4.0
5.0
5.0
Support
5.0
4.0
4.0
4.0
3.5
Tools
5.0
4.5
4.0
4.0
3.5
Price
3.5
4.5
4.0
3.0
4.0
Website
5.0
4.5
4.0
4.0
4.0
Overall
Total
4.44
4.31
4.06
4.06
4.0
Food Plan
I rated the food plan on 3 different factors. These factors include the food plan, variety of choices and ease of food plan.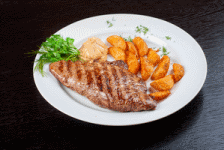 Healthiness of the food plan
Does it include all food groups? Is it a well balanced food plan? Does the food plan promote healthy eating for life?
Although people do lose weight on fad diets that restrict certain foods (such as a low-carb diet), studies show that it is harder to stay on track with these programs.
Additionally, the success of keeping weight off on these fad diets is very low in comparison to a healthy weight loss meal plan.
Variety
Does the meal plan offer a variety of foods? Does it provide for the occasional "fun foods"? Does it provide a method for you to select your foods within their meal plan program?
It is much easier to stick to a plan when it can include some of the foods you already enjoy. Obviously with flexible plans, you want to make sure that you focus on not only variety, but the healthiness of the weight loss eating plan.
Ease of Use
Is there a lot of counting calories or carbs? Is there weighing of food involved or reading labels?
Although counting calories really is the key to a successful weight loss, when doing the weight loss reviews and ratings, I looked at how the meal plan made this counting easier for you.
Does the plan provide for a quick way to determine the calories or carbs or fats? Does it give you the tools needed to quickly track your food intake?
Exercise
Each weight loss plan was rated on their inclusion of exercising.
Does the plan provide an exercise plan? Do they stress the importance of exercising for weight loss?
Do they provide tools and information on how to perform the exercises and what are the right exercises to do?
Exercise is a key factor to any successful weight loss plan.
The exercises do not have to be complicated or intense, but each plan should provide some focus on exercising and provide guidance to you on which exercises to do and how to perform them correctly.
Support
As part of the weight loss reviews, support was one key item that was researched.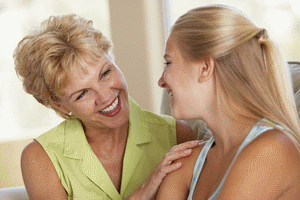 Does the plan include support? What is their support system structure? Do you have access to experts in the field?

Support is a key factor to your weight loss goals.

Losing weight can be a huge challenge, and the better your support system is the better you can meet and beat the challenge.

Support is also a great motivator. Finding people in your same situation is one of the best ways to stay motivated to losing weight.

Weight Loss Tools
Another key factor to meeting your goal is, knowing how well you are doing.

So during the weight loss reviews, I looked at their tools to see what they had to offer.

Things that were considered were weight tracking tools, food database or recipes, exercise and weight loss tips, charts and/or progress reports.
Price
Price was also part of the ratings of the weight loss reviews. Let's face it, if you can't afford it, then what good does it do you.

So price is a key factor in the ratings for these reviews. Don't worry; the weight loss plans reviewed on this site are all reasonably priced, for us in the real world, and not at a price range for only the rich and famous.
Website
Lastly, I rated the website on how easy it was to use and find useful information.

What "freebies" did the site provide and how well the website was laid out and how quick the response time was.

Why did I include a rating on the website if this really has nothing to do with whether or not they have a good weight loss plan?

Well, with today's world everything is online, so now more than ever the website is an important tool to the overall product that companies offer.

Also, if a website is hard to maneuver and find things, then you may be missing important information.

Additionally if the website is slow, you may become frustrated and quick logging on to track your progress and get the helpful tips and tools you want to stay on track. So, I felt it was important enough to include in the weight loss reviews and ratings.

Although not all plans on this site have a weight loss reviews rating, you may still want to check out these free online programs.

Additional Articles
Low Carb Diets
Read these reviews of some of the more common and popular low carb diets.
Morning Banana Diet
Are you into fad diets? Check this one out that claims you can eat all the bananas you want in the morning and then anything else all day long.
Eating Healthy
Check out this article for tips on eating healthy to help you lose weight.