Fall Recipe Ideas
Fall Recipe Ideas Continued...
Hash It Out
Hash was one of those meals my grandmother always made in the fall with the veggies they had left over after canning.
It was a hodge podge of many different veggies, meats and even some fruits.
Try adding some apples, sweet potatoes or butternut squash for a fun sweet taste to your hash recipe.
You can also make this a vegetarian dish and fore go the meat.
Try dicing up some beets with fresh potatoes and add this to your pot roast in the crock pot.
Use your grandma's recipe and add your own twist to it from your garden.
Apples, Apples and More Apples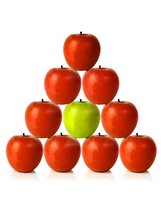 Of course the typical urban gardener may not have a large apple orchid, but maybe you have at least one tree.
If you do, then you know just how many apples you can get and will want ways to use all these up. Try making some applesauce.
This flavorful recipe will make your house smell delicious and the kids will eat it up.
Of course with Thanksgiving not too far away try making an apple pie and place it in the freezer. Then just bring it out on Thanksgiving and heat it up a bit and it's ready to serve.
Other great apple recipes include cobblers, jams and butters, apple crisps and more. You can even make dried apple chips for a great tasty healthy snack for you and the kids.
Be sure to can some of your applesauce or apple slices for later use in the year. Here are several
apple smoothies recipes
you can try to use up all those delicious apples.
This is a PDF file and a free gift to you as a thanks for dropping by for a visit.
In addition to these
fall recipe ideas, try some of these healthy recipes
as well.
Additional Articles
Health Benefits of Pumpkin Seeds
Don't throw away those seeds from your pumpkins. They are full of healthy vitamin and nutrients. Read this article to find out all the benefits of pumpkin seeds.
Fall Recipe Ideas - Healthy Soups
Warm up this fall with some steamy hot soups. Use up some of your cauliflower or broccoli with these fall recipe ideas.
Feel Good Super Foods
Perhaps your garden has some of these feel good super foods. Learn more about how certain foods can feed your body and soul.