Weight Watchers Points - The Counter
Find the Weight Watchers Points or restaurant nutrition for when you eat your favorite burger at The Counter.

You will find both the points plus values as well as the points for Weight Watchers original system.
The plus numbers are highlighted in purple and are shown in the first column of points.
The next column shows the orginal numbers and are highlighted in gray.
So be sure to track the numbers that match the weight loss plan you are currently following.
If you are not a WW member, then use The Counter nutrition information to track what you need.
You can count calories, watch your total fats or even curb the carbs with the information below.
Additional nutritional information includes saturated fat, dietary fiber, protein and sodium. Sugar information was not available for this restaurant.
Additionally, most items do not have a serving size available. Therefore it is assumed items are as served.
Use the interactive features to view the Weight Watchers Points or restaurant nutrition.

Click here for help on using the interactive features of the table below.
Note: Javascript must be enabled to use the interactive features.
Weight Watchers Points & Nutrition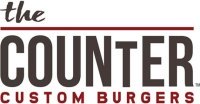 Note to FireFox users: If you are unable to click on the dropdown, click first on the words Menu Group. Then the select dropdown should work. This is a known problem with FireFox in which I have not been able to get around.
| Menu Group | Menu Item | Serv | SPts | Pts + | Org Pts | Cal | Tfat | Sfat | Fib | Pro | Carb | Sug |
| --- | --- | --- | --- | --- | --- | --- | --- | --- | --- | --- | --- | --- |
Click on any menu item to see additional nutrition information

| Menu Group | Menu Item | Serv | SPts | Pts + | Org Pts | Cal | Tfat | Sfat | Fib | Pro | Carb | Sug |
| --- | --- | --- | --- | --- | --- | --- | --- | --- | --- | --- | --- | --- |
Nutrition Key:

SPts = Smart Points
Pts + =Points Plus
Org Pts = Original WW Points
Cal = Calories(kCal)
TFat = Total Fat(g
SFat = Saturated Fat(g)
Fib = Dietary Fiber(g)
Pro = Protein(g)
Carb = Carbohydrates(g)
Sug = Sugar(g)
The Counter restaurant nutrition information used to calculate WW points and points plus were obtained on 01/2017 at the following link;
Back to Weight Watchers points restaurant list
Additional Articles
Lose Belly Fat
Find out what it really takes to lose that extra belly fat and flatten your stomach.
You may be surprised to learn that it's not all about the abdominal exercises.
Weight Loss Workouts
Use these example workouts to help you with your weight loss goals.
You can use the beginner's examples or kick it up a notch and try a more advanced workout.
Points Plus Calculation
Learn all about how the points are calculated by reading this article. Understanding how the values are determined can help you make better food choices.