Weight Watchers Points - TGIF
You don't have to wait until Friday to use these Weight Watchers points and nutrition information from TGI Fridays restaurant. If you love TGIF but are trying to eat healthy and lose weight, then be sure to visit this page before visiting this restaurant.
Both the original WW points and the new points plus values are shown below.
In the first column, highlighted in purple are the pts + numbers. The 2nd column shows the original pts values.
So be sure to grab the numbers that match the plan you are following. Having this information available can help you stay within your allowance and reach your weight loss goals.
If you are not a member you too can lose weight while eating out. Just us the TGIF nutrition information to track what you need.
You will find calories, total fat, carbohydrates and more. No matter what you are watching when you eat out in order to stay healthy, you will find it on this page.
Use the interactive features to view the Weight Watchers Points or restaurant nutrition.

Click here for help on using the interactive features of the table below.
Note: Javascript must be enabled to use the interactive features.
Weight Watchers Points & Nutrition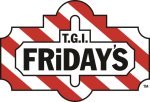 Note to FireFox users: If you are unable to click on the dropdown, click first on the words Menu Group. Then the select dropdown should work.

This is a known problem with FireFox in which I have not been able to get around.
Note: Sides not included unless otherwise noted. Nutrition did not state if dressing was or was not included with salads.
| Menu Group | Menu Item | Serv | SPts | Pts + | Org Pts | Cal | Tfat | Sfat | Fib | Pro | Carb | Sug |
| --- | --- | --- | --- | --- | --- | --- | --- | --- | --- | --- | --- | --- |
Click on any menu item to see additional nutrition information

| Menu Group | Menu Item | Serv | SPts | Pts + | Org Pts | Cal | Tfat | Sfat | Fib | Pro | Carb | Sug |
| --- | --- | --- | --- | --- | --- | --- | --- | --- | --- | --- | --- | --- |
Nutrition Key:

SPts = Smart Points
Pts + =Points Plus
Org Pts = Original WW Points
Cal = Calories(kCal)
TFat = Total Fat(g
SFat = Saturated Fat(g)
Fib = Dietary Fiber(g)
Pro = Protein(g)
Carb = Carbohydrates(g)
Sug = Sugar(g)
The TGI Friday's restaurant nutrition information used to calculate WW points and points plus were obtained on 01/2017 at the following link;
Back to Weight Watchers points restaurant list
Additional Articles
Weight Watchers Plan Review
Learn more about Weight Watchers Points Plus system by reading this review.
Foods That Boost Metabolism
Add these foods to your next recipe or meal to boost your metabolism and burn more calories.
Understanding Portion Sizes
With full plates served at restaurants and home, it's hard to know what the right portion sizes are.
Read this article to help you use the right portions for your servings.