Weight Watchers Points
Firehouse Subs Nutrition Information
If you are tracking Weight Watchers points, then be sure to find out the values for your favorite sandwich from Firehouse subs.
Both the original points and the points plus values are shown below.
So be sure to select the values that match the plan you are following.
The new points plus values are in the first column highlighted in purple.
You can find the original WW pts values in the second column highlighted in gray.
If you are not a member but still trying to lose or maintain your weight, then you can use the Firehouse Subs nutrition information also available on this page.
With the information below you can count calories, watch your total fats or track the amount of carbohydrates in the foods you eat from this restaurant.
Additional nutrition information includes saturated fat, protein, fiber, sodium and sugar. So regardless of what your diet plan tracks, you are sure to find it here.
Use the interactive features to view the Weight Watchers Points or restaurant nutrition.

Click here for help on using the interactive features of the table below.
Note: Javascript must be enabled to use the interactive features.
Weight Watchers Points & Nutrition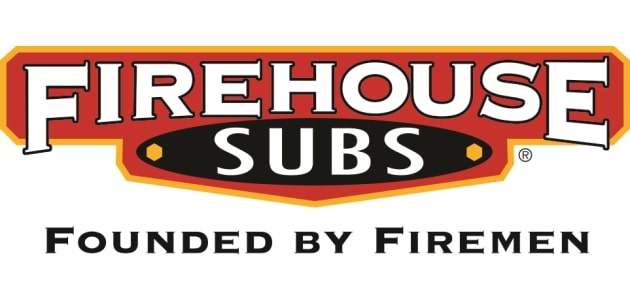 Note to FireFox users: If you are unable to click on the dropdown, click first on the words Menu Group. Then the select dropdown should work. This is a known problem with FireFox in which I have not been able to get around.
Note: Salads do not include salad dressing. Subs include all items as per recipe including mayo and cheese unless noted otherwise. Kids meals include Rice Krispie treat but does not include drinks.
| Menu Group | Menu Item | Serv | SPts | Pts + | Org Pts | Cal | Tfat | Sfat | Fib | Pro | Carb | Sug |
| --- | --- | --- | --- | --- | --- | --- | --- | --- | --- | --- | --- | --- |
Click on any menu item to see additional nutrition information

| Menu Group | Menu Item | Serv | SPts | Pts + | Org Pts | Cal | Tfat | Sfat | Fib | Pro | Carb | Sug |
| --- | --- | --- | --- | --- | --- | --- | --- | --- | --- | --- | --- | --- |
Nutrition Key:

SPts = Smart Points
Pts + =Points Plus
Org Pts = Original WW Points
Cal = Calories(kCal)
TFat = Total Fat(g
SFat = Saturated Fat(g)
Fib = Dietary Fiber(g)
Pro = Protein(g)
Carb = Carbohydrates(g)
Sod = Sodium(mg),
Sug = Sugar(g)
The Firehouse Subs restaurant nutrition information used to calculate WW points and points plus were obtained on 01/2016 at the following link;
Back to Weight Watchers points restaurant list
Monthly ezine
Free tips and recipes monthly. What do you have to lose...except some weight.....Sign up now.
Additional Articles
Weight Loss Tools
Check out all the various online and offline tools on this website to help you lose weight.
You will find lots of calculators include ones for WW members. Plus printable tracking worksheets and more.
Points Plus Overview
Learn more about Weight Watchers and their points plus system by reading this overview. Find out about your daily and weekly allowance, activity points and more.
Lose Belly Fat
Before you spend an hour doing 100 crunches and abdominal exercises read this article. You may be surprised to find out what it really takes to lose belly fat and flatten your stomach.