Home

›

Blog

› Thanksgiving Meal Ideas
Thanksgiving Meal Ideas
Try some of these Thanksgiving meal ideas for a stress free holiday.
For many people, the biggest part of their Thanksgiving Day is spent in the kitchen preparing many dishes, basting the turkey and preparing the desserts.
With all the many tasks to be completed on this special holiday, it can leave you feeling stressed and left out of the fun.
If this sounds like your Thanksgiving Day, then you want to check out these meal ideas so you can get out of the kitchen and get in on the holiday fun.
Plan Ahead
These Thanksgiving meal ideas for are all about planning ahead so you can spend less time in the kitchen and more time actually enjoying the holiday festivities.
Advanced Planning
Start early by making a food list at least a week in advance. This year, create a list of the food items that will be on the Thanksgiving table.
Stick to the list and if an item isn't on the list then it won't be part of the Thanksgiving dinner.
Cook and Freeze
Cook what you can ahead of time and freeze it for the big day.
Items like casseroles, macaroni and cheese, and rice dishes are easily cooked ahead of time and can be easily frozen.
Don't forget to let these dishes completely cool before freezing them or it will cause condensation to form.
Once the dish is evenly cooled, place it in a freezer bag or cover it with an airtight lid.
Then on Thanksgiving morning, just pull them out of the freezer to thaw in time for dinner.
If you celebrate Thanksgiving earlier in the day, just take these items out of the freezer the night before and place them in your refrigerator
Eat Fresh
Buy a fresh turkey instead of a frozen one. A fresh turkey has a much better flavor (at least in my opinion) and it's often awkward finding enough space to thaw a larger turkey.
When you have a frozen turkey it takes up much of the room in your refrigerator.
This makes it difficult to prepare and store other items.
It can take days for a frozen turkey to thaw.
A fresh turkey can be bought later without the space worries..
Nuke It!
There's nothing like the taste and smell of a freshly baked pie (yum!).
We all like to have our pies fresh and hot from the oven, but that is a lot of "perfect" timing for the baker.
In fact, if you are hosting a huge Thanksgiving feast this timing is near impossible.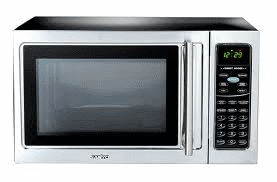 Bake your pies before hand and let your friends and family heat their single pieces up after dinner.
This way it's nice and warm when they are ready to eat dessert.
You gotta love the microwave for just these occasions.
Snack Time
Plan for appetizers by purchasing or making something for munchies. If you are like many people, the turkey never seems to be done exactly as planned.
So plan ahead and have appetizers ready for the anxious and hungry crowd.
These are just some meal planning ideas that will hopefully make your Thanksgiving dinner a smooth process and save you some time.
In fact, with this extra time you can even do some Thanksgiving crafts with your kids.
For more
Thanksgiving meal ideas, try searching for some new recipes with this recipe search tool
.
Monthly ezine
Free tips and recipes monthly. What do you have to lose...except some weight.....Sign up now.
Additional Articles
Soup Recipes
Try these soups to compliment your turkey dinner. Save some of the left overs and make the soups the next day. It's a great way to get in your turkey scraps over a hot bowl of soup.
Eating Healthy at Christmas
With this holiday right around the corner, find out ways you can eat healthier and still enjoy some holiday treats.
Healthy Turkey Recipes
Find more ways to enjoy turkey everyday of the year with these recipes. From breakfast to dinner, snacks and appetizers, you are sure to find something that pleases your taste buds.