Home

›

Blog

› Thanksgiving Meal Ideas
Thanksgiving Meal Ideas
Thanksgiving Meal Ideas Continued...
Alternate Cooking Methods
This next set of Thanksgiving ideas is all about cooking the big bird
There is more than one way to do almost everything. This includes preparing the Thanksgiving turkey.
We all know just how good a slow roasted turkey from the oven tastes and smells.
But if you're looking for something a little different this year, here are some other choices for your Thanksgiving meal.
Be sure to adjust your meal planning ideas to accommodate the way you plan to cook your turkey.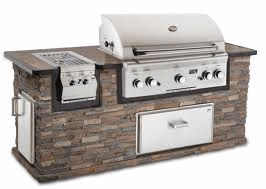 Thanksgiving Meal Ideas - Barbequed Turkey
Grilling isn't just for summer time. We put everything else on the grill so why not a turkey?
Grilling a turkey gives it a unique flavor and texture much like chicken parts grilled to perfection for a family outing.
The difference is that here we are grilling an entire turkey at once.
Instead of putting the turkey on the grill slats, place it in a baking pan over the flames.
This way the turkey can be basted and seasoned during the grilling process. As your turkey is close to being done, add your favorite BBQ sauce to it for an extra kick.
Thanksgiving Meal Ideas - Fried Turkey
Although I love the smell of a turkey baking in the oven, the taste of a deep fried turkey is wonderful.
Many people think there is not a pan big enough to fry an entire turkey and up until several years ago, they were right.
Not that long ago we started to see turkey fryers everywhere.
Using peanut oil in a large frying pot, once the oil reaches a certain temperature, a clean and dry turkey is slowly lowered into it.
The turkey can be seasoned beforehand or injected with a marinade to seal in flavor. It takes at least an hour to cook a turkey thoroughly.
Depending on your marinade on the outside, the skin will be crispy and dark, but don't worry. That crunchy and tasty skin hides the most tender, perfectly cooked meat underneath.
Deep frying a turkey requires attention and care. Be sure to understand and read all directions for proper heat, amount of oil, etc.
Your meal planning ideas for this type of turkey will require a spot outdoors.
Thanksgiving Meal Ideas - Smoked Turkey
If you want a turkey fresh off the coals, try a smoker to cook your turkey this year.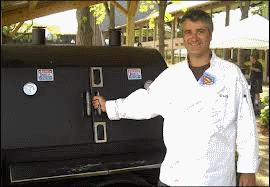 I loved smoked meat and smoked turkey is absolutely delicious. The bird is cleaned and seasoned.
It can then be injected with a marinade if you want.
Once the coals have burned hot and come to a temperature that is not so hot it will burn the outside skin, place the turkey on the smoker.
It will take several hours for this turkey to cook, but placing a pan of water on the smoker will help hold in moisture and create a juicy yet well smoked turkey for everyone to enjoy.
Review your grocery list and adjust your meal planning ideas to compliment a smoked turkey taste
Thanksgiving Meal Ideas - Turducken
What the heck is a turducken? It sounds like something that rises out of the graveyard on Halloween night.
Actually it is a combination of various de-boned fowl: turkey, duck, and chicken. They are all put together and layered with stuffing to create this newest addition to the Thanksgiving table.
The turducken looks like a turkey on the outside, but all you have to do is cut into it to see that it is anything but. Those who have tried them, say that turduckens taste great.
Regardless of which method you select to prepare your turkey, you and your guests will be pleased with the results.
For more
Thanksgiving meal ideas, try searching for some new recipes with this recipe search tool
.
Monthly ezine
Free tips and recipes monthly. What do you have to lose...except some weight.....Sign up now.
Additional Articles
Soup Recipes

Try these soups to compliment your turkey dinner. Save some of the left overs and make the soups the next day. It's a great way to get in your turkey scraps over a hot bowl of soup.
Eating Healthy at Christmas
With this holiday right around the corner, find out ways you can eat healthier and still enjoy some holiday treats.
Healthy Turkey Recipes
Find more ways to enjoy turkey everyday of the year with these recipes. From breakfast to dinner, snacks and appetizers, you are sure to find something that pleases your taste buds.